Calgary:  827 – 46 Avenue SE
Leduc:  7100 42 Street 
Calgary has moved to a new location, see above. We are also now selling rentals in Leduc!
Rental pricing is based on an 8 hour use in 24 hours and 40 hours of use within 7 days. Our equipment rentals are available at daily, weekly and monthly rates. Please review our pricing guide for rates and additional charges.
*Rates subject to change. 
For more information about your rental click here
NEW SPECIAL OFFER – 10% off your weekend purchase of any machine and trailer combo click here
NOW BOOKING snow removal equipment rentals for the 2023-2024 season for those looking at operating their own snow removal business. Click here for more information. 
PlEASE CALL TO BOOK
CanWest's Calgary location now has equipment and tool rentals to cater to any contractor's needs.
New – CanWest Leduc's location now has limited equipment available for rentals. Please call 780-980-6350 to confirm availability and book. 
We specialize in equipment that is good for rough terrain, landscaped grounds, warehouse operations and more. Our equipment is available for pick-up or delivery right to your jobsite and available with an operator, should you need one*.
---

We have a selection of skid steer and track loader rentals available in Calgary. Our Equipment is light, maneuverable, and comes with a wide verity of attachments for your construction and landscape needs.

Whether you need a smaller unit or a larger unit, we have the perfect rental for you. A skid-steer can be used for digging and a track loader is a small but mighty machine that provides a smooth ride on rough terrain that wouldn't be suitable for tired skid-steers. 
View skID-STEER  & track loader rentals

Do you want to rent equipment that is a little easier on Mother Earth? CanWest has a collection of electric rental equipment to offer our customers. For either interior or exterior work, we have a piece for your project needs.
View electric equipment rentals

We have quite the collection of excavation rental equipment available for you. You can use our excavators for simple landscape work, digging holes, lifting and placing large objects and demolishing structures. We have mini-excavtors like the Kubota K008-3 and bigger options like the Komatsu 160. Please note that some of our bigger excavation units will require a larger delivery fee.

Our floor grinders are suited for grinding surfaces like concrete, sealers, paints and glues. These walk behind models allow you to control the speed and direction to smooth the surface you are working on.

We have compaction equipment suitable for a variety of surfaces. Whether you need a plate packer, jumping jack or a drum roller – contact us to find out what your best option is for your project.

Do you have a basement renovation project that requires you to cut and remove concrete in your basement? This may be necessary to install new plumbing fixtures or utility lines within your basement floor. Perhaps you have a concrete patio or driveway and want to cut a piece out of the concrete slab for a gardening project or general repair work? Our walk-behind concrete floor saws are portable and easy to use.
View CONCRETE FLOOR SAW RENTALS

CanWest specializes in concrete coring, so we know our stuff when it comes to core drill products. We have handheld coring drills, like the WEKA DK16 as well as a rig-based drilling system from Hilti. These drills are capable of coring holes in ceilings, walls and floors smoothly and precisely.
View core drill product rentals
Clean-up and debris mitigation is important in any project. CanWest has a range of wet and dry vacs available that are compatible with our Concrete cutting rentals.
View core drill product rentals
Dump Truck Rentals
CanWest operates a large fleet of excavation equipment, including dump trucks. Perfect for excavation, snow removal, and small demolition jobs.  
GPR Scanning Rentals
CanWest has advanced scanning equipment for locating rebar and utilities. Perfect for preventing damage while cutting through concrete. Ideal for locating the depth and position of metalic and non-metalic objects in concrete structures. 
Fan Rentals
CanWest has multiple fans available for all of your interior demolition and renovation projects. Great for removing silica and debris away from your job site and helping to prevent contractors from inhaling toxic particles. 

CanWest has several options when it comes to utility trailer rentals. We have a fleet that includes dump trailers, flat decks, drop decks, enclosed trailers, car haulers – something for any need.

We supply low rental cost, powerful tow-behind air compressors to Calgary contractors for their projects. Easy drive-by pickup and hookup.
View diesel air compressor rentals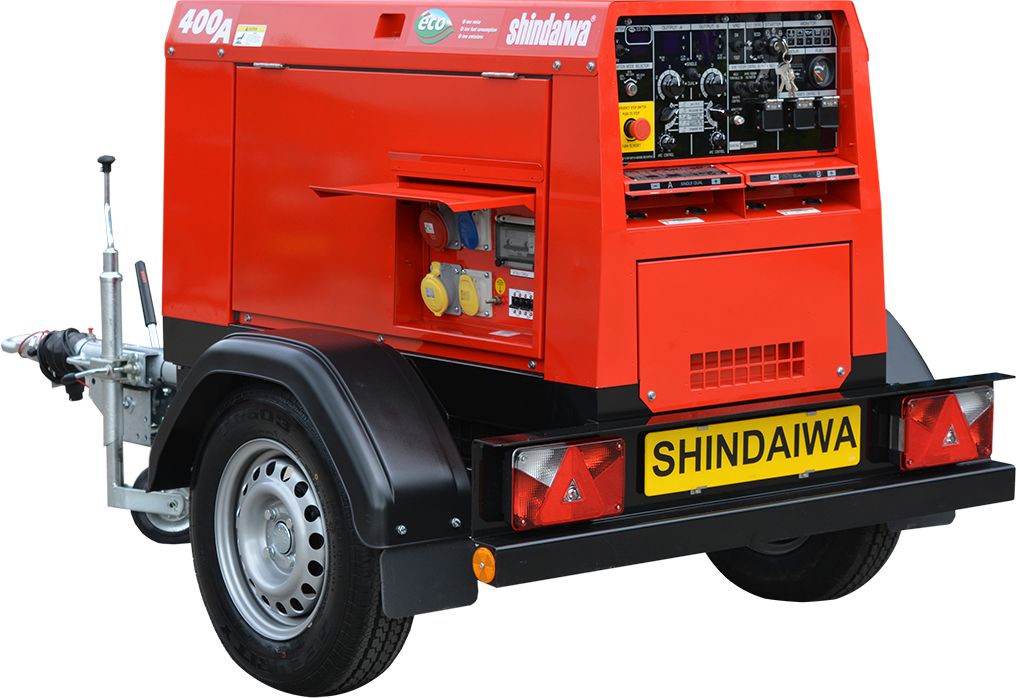 Are you looking for generator rentals in Calgary for your project? We have an assortment of generators available to power your jobsite like the smaller Honda EG6500 or a more high-powered unit like the Shindaiwa DGK100D.
Street Sweepers
We have  a variety of Trucks and Street Sweepers for solutions to all of your equipment needs.

In addition to our other specialty tool rentals, we have gas chop saws and ring saws available. The Husqvarna K1260 chop saw makes substantial cutting jobs quick and efficient.
CanWest has a variety of equipment available to help in any concrete project. Our specialty is cutting but we also have the tools needed to mix, pour and smooth new concrete for smaller projects. 

SpyderCranes were designed for working in confined areas. Its body design offers flexible and versatile lifting capabilities where traditional equipment can't access.
Our demolition robots are good for both small and large demolition jobs. Multiple arm attachments are available. 
The Vermeer trencher will cut through concrete and roadworks for utility installation and patchworks with ease.

Strong pumping and cleaning capabilities for your cleanup jobs. We have pumps and pressure washers for homeowner or contractor use.
View WATER PUMP AND PRESSURE WASHER RENTALS
CanWest carries several additional equipment rentals that can help in your next large project in landscaping or a verity of heavy lifting projects. 
VIEW ADDITIONAL EQUIPMENT Rentals
Sealcoating Unit Rentals
CanWest has been in the business of maintaining asphalt for several years. One of our top recommendations for maintaining your pavement is to sealcoat to protect it from various materials from eroding or wearing down your surface. We now have Sealcoating rentals available for contractors.
Line Painting Equipment
Professional Line painting for over 30+ years, CanWest has a large collection of some of the top line painting equipment. Perfect for removing faded lines and applying vibrant new lines with detailed accuracy. 
OUR Testimonials
CanWest Rentals is always striving for superior customer service. 
If we didn't earn your 5-star rating, we would love to hear from you and be given a chance to earn your 5-Stars.
Rocking Service
Rocking service. Great pricing, reliable timing, communication and customer service. Big shout out to Darwin, supper informative, great communication and assistance. I strongly recommend CanWest for your rental needs.
Graham Ring
It was a pleasure to deal with them
We've used Canwest/Darwin twice now and both times received great service and equipment. It was a pleasure to deal with them, as they understood and assisted us in what we were trying to achieve. The great part about it, it didn't feel like other rental companies whom try to make every cent they can through the T&Cs. Would recommend them for your next equipment hiring needs
Pete Wattenhofer
Received the equipment right away
Excellent Service! We rented an Air Compressor for an emergency and received the equipment right away. Thanks
Carlos Valenzuela
Prompt Service
Darwin was awesome to deal with, prompt service and great customer service!
Thomas Hewlett
Highly recommended
Darwin and the Canwest team set us up with the right equipment for our retaining wall project. The machines were in excellent repair, arrived promptly and Darwin trained my daughter how to operate them. Highly recommended
Mark Prevost
Professional and accommodating staff.
Great experience renting from these guys. Professional and accommodating staff. Very nice and modern machine with competitive pricing.
Eric Hu
Really came through for us
Huge rave to Darwin at Canwest Equipment. They really came through for us (Foothills Landscaping) with the equipment we need for a big project. Thank you!
Debi Jane
Foothills Landscaping
Best in the West!
These guys are the best in the west!! When it comes to buying or renting anything from Can-West, I've always had a great experience. I even made a couple friends. These guys know what they are doing and they have always provided me the best service and continue to make sure that we are always taken care of. Even The Sod Dog himself, says so!
Joshua Glicman
Highly recommend!
Had a great experience with Canwest Rental. Darwin was very professional, reasonable and flexible. Highly recommend!
ZiXian Wang
Went above and beyond
Darwin was excellent. Very accommodating and professional. Went above and beyond to make our experience at Canwest a great one. I will be coming back for all my equipment rentals.
Sunurban Developments
They are very knowledgeable
They actually deserve a 10 star rating. They are very knowledgeable about their rental services. And very helpful when dealing with renting equipment and delivering their rentals. I definitely recommend renting your equipment from Canwest Equipment Rentals. Thank you for Darwin and Chris for helping me succeed on our dig.
Bonny Carr
Excellent Service and People
Excellent Service and People. I have rented some equipment here many times over the past 2 years. The staff always help hook up any trailers, give advice, and help in any way they can. I would not hesitate to recommend CanWest to anyone.
Vermilion Landscapes
Will definitely be coming back
Rented a 10 foot dump trailer from Canwest for a few days, unfortunately the trailer we received has a leaf spring break halfway through. Within a few hours of notifying them of our problem a new one arrived at our jobsite and free upgrade to a 14′ trailer for our headaches. Will definitely be coming back for future business, highly recommend!
Danny Garrett
Excellent equipment
Excellent equipment and Service!! Darwin was super helpful, asked all the right questions and knew exactly the proper equipment for my job!! The equipment rental prices were super fair and I will definitely be using their services again!
Bobby Mckinlay